State Farm is pleased to offer you the opportunity to receive fire safety technology for the home.
Ting, a service of Whisker Labs, includes a super-smart connected plug that monitors the entire electrical network in your home to detect faults that can lead to electrical fires. Ting also helps monitor the utility grid to detect electrical faults that could damage your home.  Click on the video below to learn more about Ting.
Your Ting Service from Whisker Labs includes:

For your family, home and community.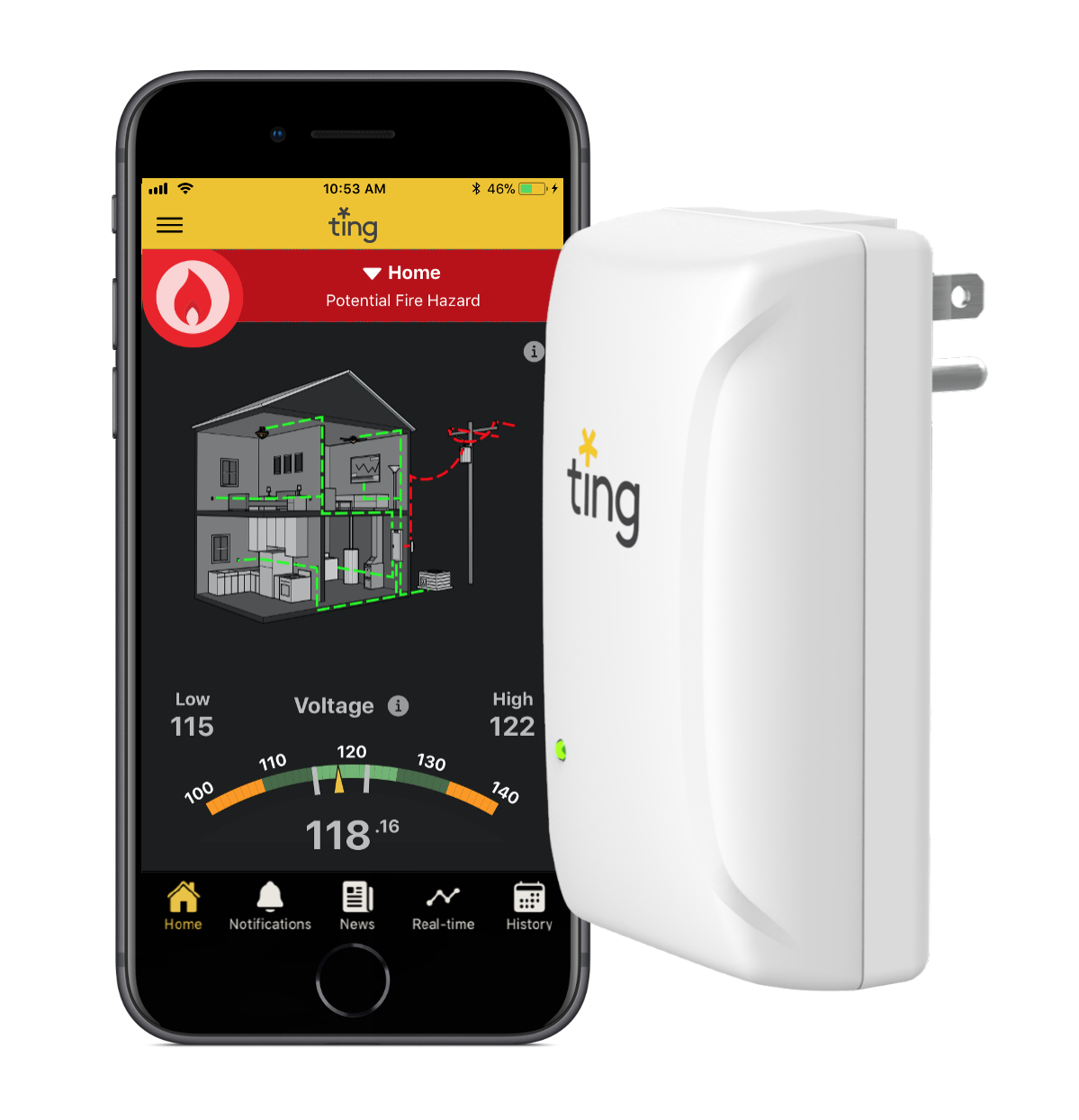 According to the National Fire Protection Association3, electrical fires occur in nearly 50,000 homes each year - one every 10 minutes - originating from electrical faults hidden in our walls, ceilings and connected devices - and are a leading cause of residential fire deaths, injuries and dollar loss.
Ting detects damaged wires and loose electrical connections that cause fires. The Ting service includes the cost of a licensed electrician to find and fix hazards found by Ting2, protecting your family and home.
Here are just a few testimonials of Ting delivering on its promise of proactive fault detection and increased safety.
Remember, your Ting sensor and 3 years of service are FREE.
You will not incur any monthly fees or subscription costs.
In order to participate, you will need:
Enrollment Code - check your State Farm offer email; paste or enter the code here >>
Wi-Fi connection
Smartphone
StateFarm homeowners policy.1
All fields marked * are required.