Ting helps prevent electrical fires before they happen to keep your family and home safe.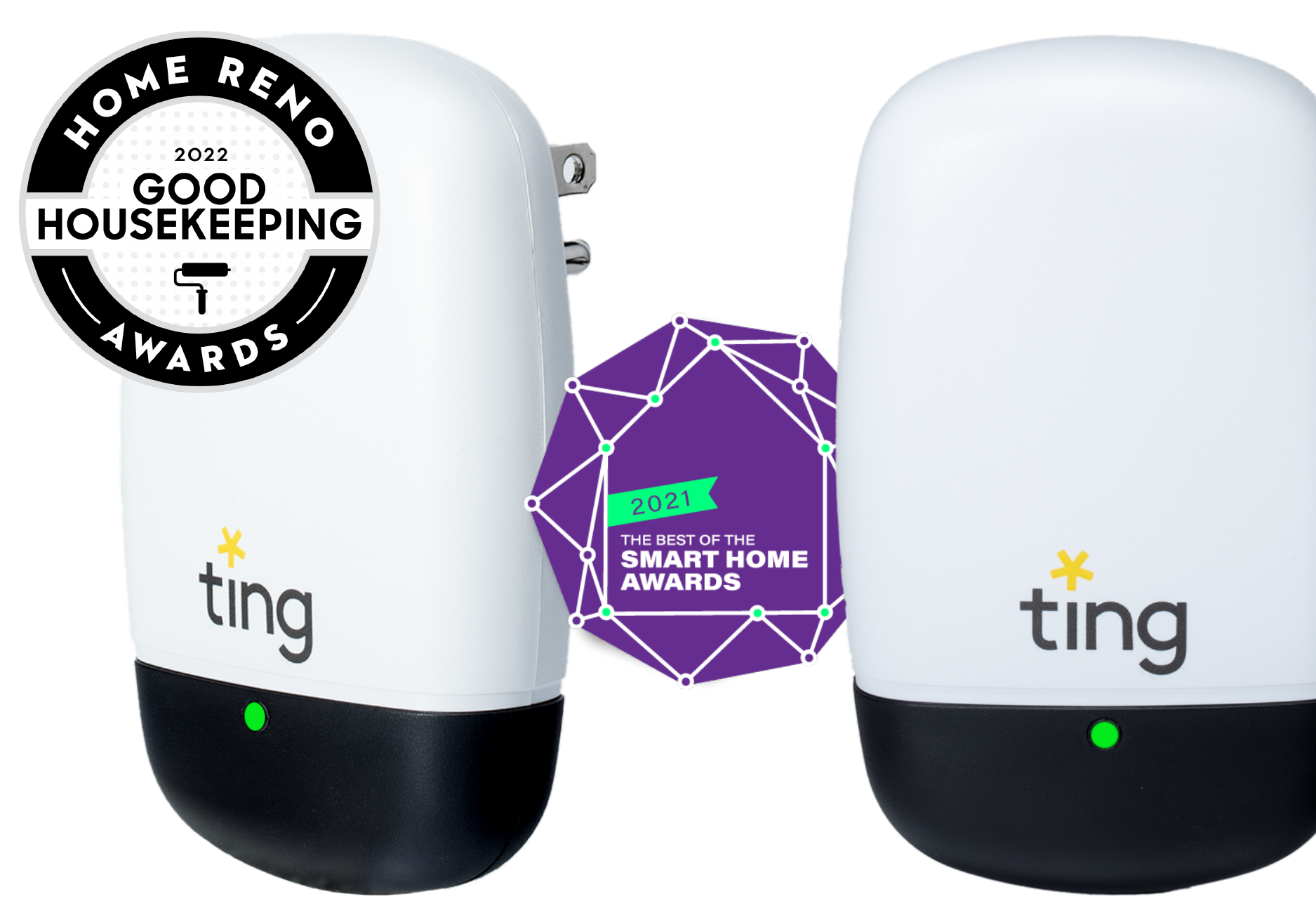 Elevate your peace of mind.
A preventable electrical fire impacts a home in the U.S. every 10 minutes

See the unseen.
One smart sensor sees what we can't, whether hidden behind walls, inside devices, or from utility power.

Detect earlier.
Ting quietly watches over your entire home and detects hazards that lead to the most devastating fires.

Keep aware.
You receive notifications when a fire hazard is detected, including a call from the Ting Fire Safety Team.

Repair confidently.
We coordinate end to end to ensure the hazard is mitigated, and if needed, you're covered for up to $1,000 of the cost.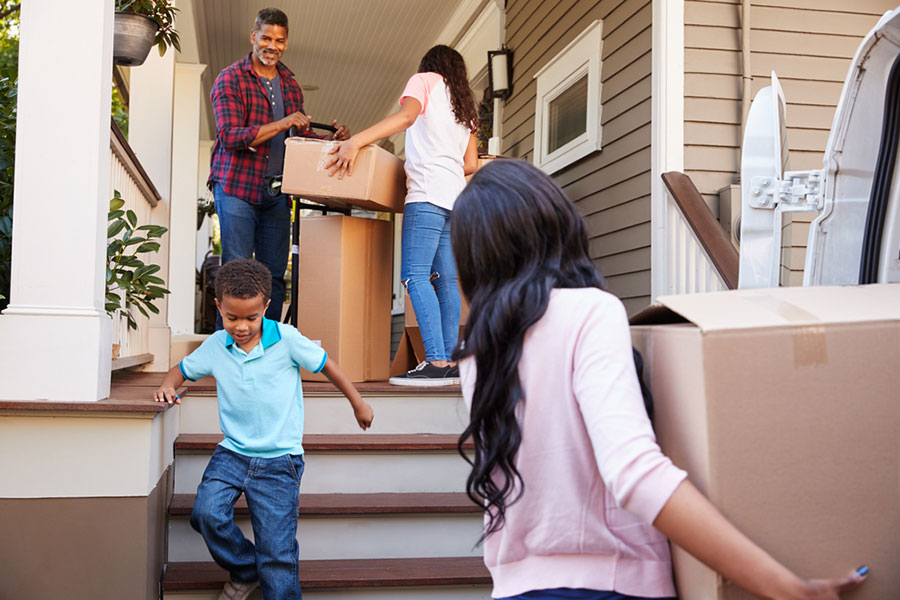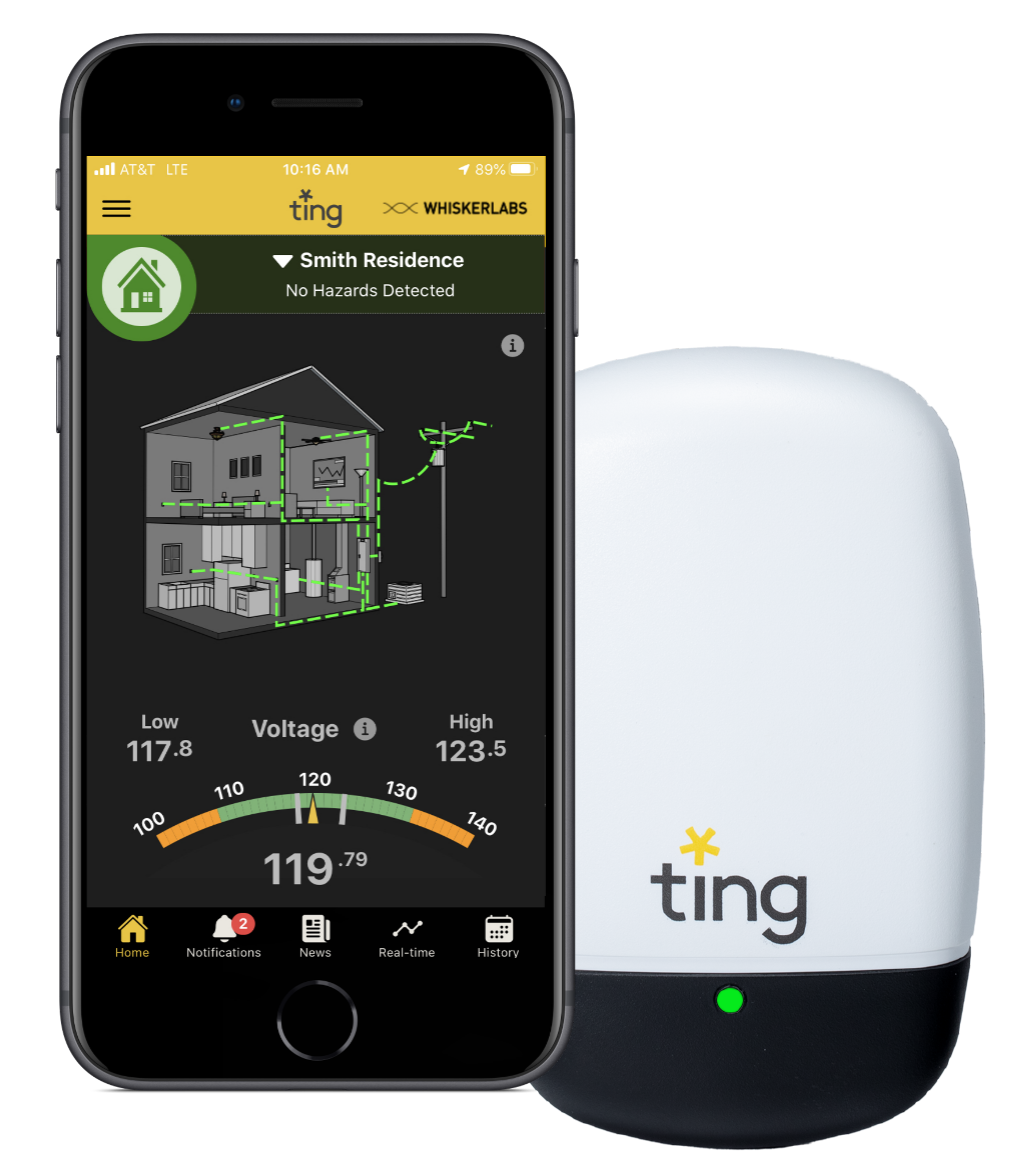 Easily make your home safer and smarter.
We designed Ting with you in mind.  Ting is really smart, yet super-simple to set up.
Join the growing community of homeowners who trust Ting to help them prevent electrical fires and protect what matters most.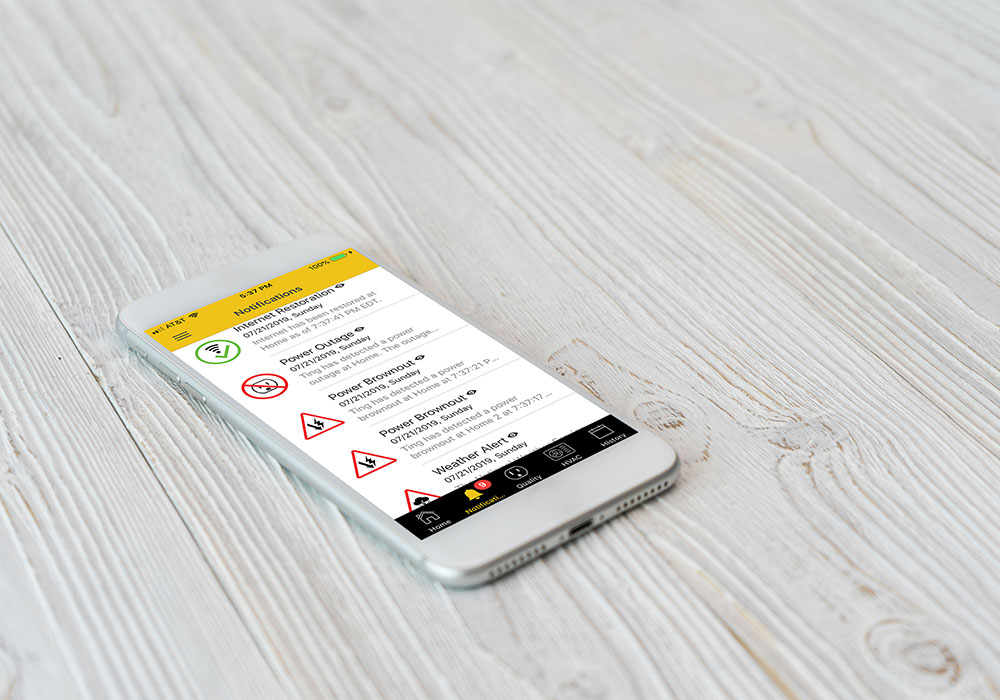 Your safety begins with ours.
Our Ting Sensor has been rigorously tested with the following important industry safety certifications:
UL Certified*, United States & Canada
Federal Communications Commission (FCC) Approved
*The Ting sensor has been investigated with respect to risk of fire, shock and injury to persons.  UL does not investigate Ting's efficacy or performance.