Most homeowners don't fully understand the more technical aspects of electricity. And they shouldn't be expected to. However, as a homeowner, it is quite helpful to have general knowledge about one of the most important resources in your home. If you're not one of the relatively few who know electricity well, why not start here?
---
In this installment, we 'scratch the surface' to provide a fundamental view of the basics of electricity in your home – how it gets there, and what it does while in the home. We'll briefly cover:
The basics – 2 essential electricity concepts to keep in mind
How electricity travels to your home.
How electricity travels within your home.
First, let's step back for a second…
Electricity is really good – but particularly dangerous
Electricity is a fundamental force that plays an ever-increasingly important part of our lives. It plays a critical role in our bodies. It also holds great importance in other aspects of the world around us, including in nature and the weather.

And it is with weather where electricity manifests itself at the most significant amplitudes – up to 100 million volts – in the form of lightning. But bigger doesn't always translate to the most impactful.
Injuries and deaths from electrical fires in the home far exceed those caused by lightning strikes. And yet these insidious home fires often originate from tiny lightning-like events whose intensity is a mere fraction of what we find in the sky.
(Read more here about how lightning expertise inspired our mission to develop Ting and bring advanced electrical hazard awareness and electrical fire safety to the home.)
Electricity is the power that causes all natural phenomena not known to be caused by something else.

Ambrose Bierce
American short-story writer, journalist, poet, and Civil War veteran
Ok, we can all agree that electricity is pretty important. It certainly warrants respect and understanding. With that, let's narrow our focus to the home. How it is incorporated into our homes and how it powers our lives is a mystery to most of us – despite our high reliance on it.
As homeowners, caretakers, parents and pet owners, possessing a basic understanding of electricity and knowing what to watch out for when it 'goes rogue' are not unreasonable expectations.
Let's get to it.
Electricity – a simplified view
Let's review 2 basic concepts, briefly.
Voltage and Current
These terms are certainly common but are largely not well-understood. While electricity is very much different than water, a good way to frame the concept – for the purpose of this article – is to think about water pressure. Water pressure is the force that moves water through a pipe. Voltage is the force that moves electrical current through a wire. Both water and electricity require more force – and larger/stronger pipes and wires, respectively – as factors such as distance and quantity increase.
Good water pressure means your shower is more invigorating, your garden hose can reach further, etc. Lower pressure can result from simultaneous water demand as it is used at other points in the home or in the general neighborhood. Too low, and it can reduce the effectiveness of your dishwasher, for instance. Too high, and it can damage an appliance or even burst a pipe or valve.
When it comes to your home's electrical system, voltage behaves in roughly similar ways. All wires, switches, and components that make up your electrical system are rated for a specific voltage level and level of current. Connected devices such as lights, fans, computers, appliances – anything using electricity – are designed to draw the amount of current needed to operate. And they are designed to operate safely within a specific range of voltage. Too high or too low can severely impact your electrical system and everything connected to it.
'Closed-loop'
A well-designed electrical system essentially provides a 'closed route' for electricity to travel to the point of use, and then travel away from the point of use. Codes and regulations ensure best practices are implemented for these pathways in everything from new construction and renovations to everyday minor electrical repairs.
Whether inside the home – or outside your home from your house to your electricity (alternately utility) provider – any issue along a given path, no matter how minor, has the potential to increase in intensity and induce harm, cause damage, electrocute, lead to a fire, or even kill if left undetected.
How electricity travels to your home
With few exceptions, electricity is delivered to any given home via a vast transmission and distribution network. While on its journey from where it is generated, it is at much higher voltage – tens of thousands of volts. It is more efficient to move electricity this way across long distances.
As it travels closer to your neighborhood, voltage is gradually 'stepped down' (aka 'reduced'). The final step-down to the level we need in the home occurs at a local transformer, which is usually on a nearby utility pole or on the ground in an enclosure.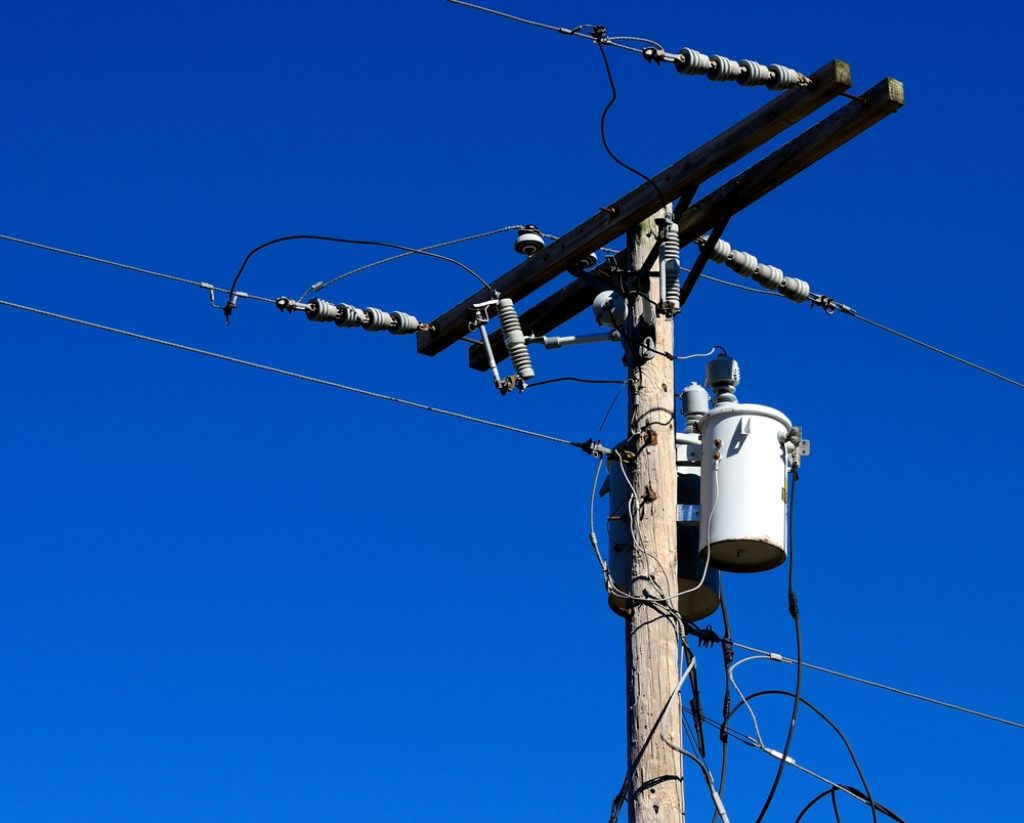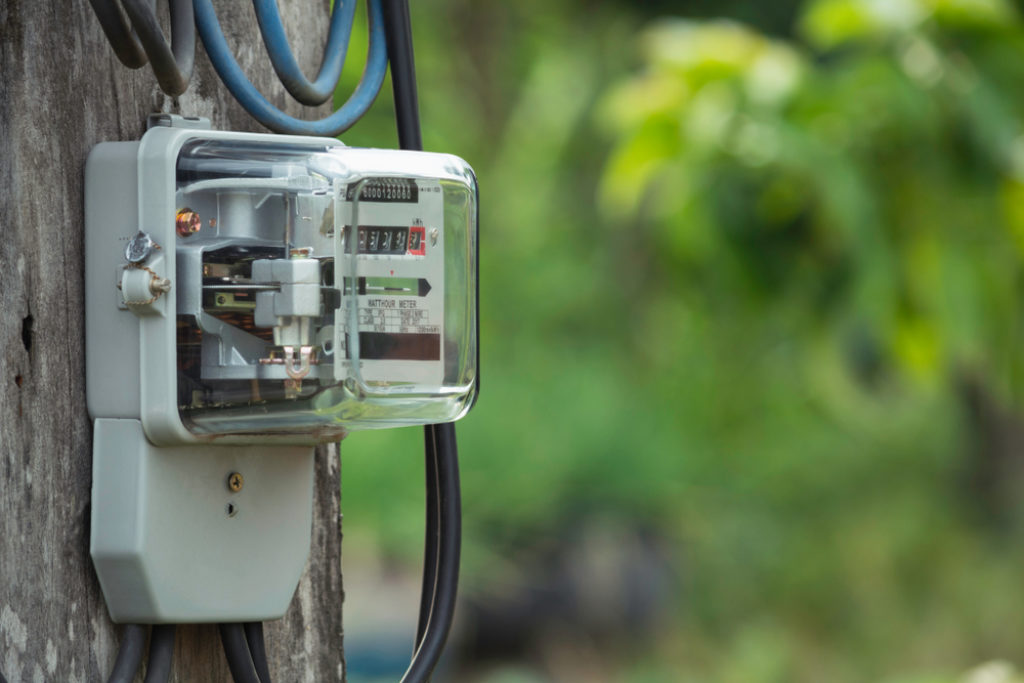 From the transformer, it travels to your meter, then into your main electrical panel.
Conducted safely to your home in the right way – and used in the home in the right way – and electricity is nothing short of a wonder of our modern age. But with this wonder, we need to remember and respect its power – and its intrinsic danger.
How electricity travels within your home
Let's quickly review:
Electricity has traveled miles at tens of thousands of volts to reach your home and has been 'stepped down' in voltage at various points along the way.
It travels from a transformer near your home in 4 wires – 1 ground, 1 neutral, and 2 'hot' (2 phases).
It travels past your electric meter and into your main panel.
From the main panel, the 2 phases branch out in a balanced way into many 120-volt and one or more 240-volt circuits, where they service receptacles (aka, 'outlets'), switches, and 'hard-wired' connections to appliances and devices.
Good flow
Similar to water, electricity should only 'flow' when it is needed. Every time a device, appliance or system turns on, electricity begins to flow 'through' it, providing the required power to operate. From table lamps to ceiling fans, space heaters to garage door openers, coffee makers to phone chargers, and on and on. But this is where the similarity between water and electricity ends.
Importantly, we use the phrase above, 'flow through it', because electricity needs a return path. It is not just 'used up' at the lightbulb when we flip the switch on the wall. Electricity flows through the bulb, then back through a return path, back outside to the electrical grid.
Inadvertent flow
Faults in wiring, connections, or even in connected devices can lead to electricity flowing where it should not, or errantly, 'jumping across' conductive elements, spawning the arcing process and potential fire hazard. And with higher voltage or higher electricity demand on a given circuit, the greater the distance a 'jump' can occur, and in turn, the greater the intensity of the arc.
No matter how small, most electrical fire hazards originate from a compromise somewhere along a given pathway. A failure in an insulator or a loose connection can create a 'new' undesirable path, starting the arcing process with a very small 'discharge'.
Early origins of electrical fire hazards
Our very own Dr. Stan Heckman describes it best here:
As Dr. Heckman mentions in the brief video clip, once the process starts it does not stop. Age, temperature, vibration, prior flooding, and prior close proximity lightning strikes are all aggravating factors that can increase the risk of new faults occurring, and in escalating existing ones.
That's why old, damaged, or inadequately installed and maintained wiring can lead to fire hazards. Furthermore, DIY projects or work not completed by a licensed electrician can lead to hazards as well. Even connected devices can be the cause of faulty electricity flow.
Essentially, any interruption to the pathways in your home – whether leading to or away from a device – can have dreadful consequences.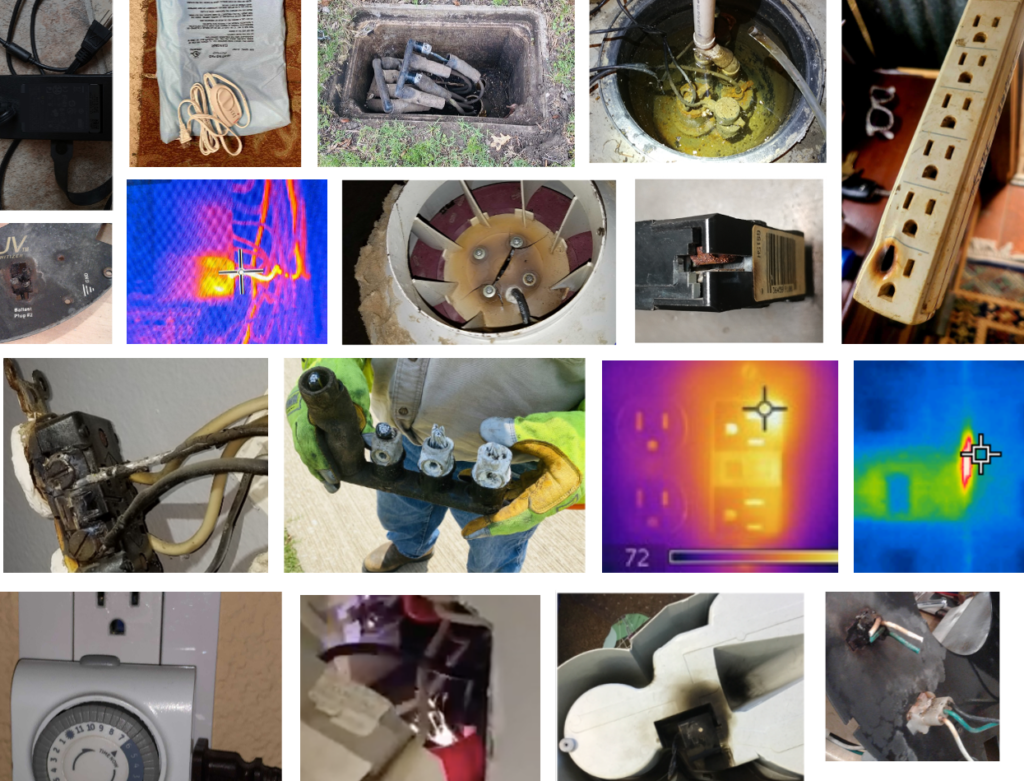 Hopefully, we've provided a simple but clear view of the basics. From here, we turn your attention to situational awareness. In our next installment, we provide easy to spot warning signs of faulty electrical wiring.
---
Staying in-tune and aware is important to help prevent issues and to maintain peace of mind. That's why we developed the most significant advancement in electrical 'awareness' and fire safety for the home. It's like having an electrician watching over your home 24×7.