The most diligent prevention measures don't guarantee you won't experience a fire in your home. But if and when a fire does occur – a regularly updated and reviewed fire prevention and safety plan will pay dividends towards keeping you and your family safe.
---
Home Fire Safety
Fire safety applies just about everywhere. However, our focus here is fire safety in the home. Most of us spend a lot of time at home – and this is especially true given the unique circumstances of the COVID-19 pandemic. Equally, for many of us, our homes are unique places with a lot at stake – loved ones, pets, belongings, memories, not to mention the roof over our heads.
There's a lot to consider, but this framework should help shape your thinking and make things easier. Namely, we can break down fire safety into five fundamental areas:
awareness – what's our risk, our current safety posture, and action plan in the event of a fire
prevention – all the things we do (and don't do!) to minimize the probability of a fire starting in the first place
detection – individual or networked sensors that detect heat, smoke, or gas in our home
annunciation – audible and visual alerting by sensors after detection
suppression – knocking fires down with extinguishers, sprinklers, etc.
The math here is simple. The better we execute in the first two areas, the less we'll need to rely on the latter three. Risk reduction is a wonderful approach. Still, even with a great plan and good practices, there is always the risk of a fire. Accordingly, it is imperative that we don't discount the importance of fire detection, alerting, and suppression.
---
Getting Started
Prepare first by committing to paper a fire safety checklist for your home and family. There are several out there, but not one list is likely best for your situation, so be sure to make it your own. For starters, here's a useful checklist from the Federal Emergency Management Agency (FEMA). If you are a caregiver for an older adult, here's a specific one-page fire safety checklist you might find valuable. Or you can build one as you go. Speaking of which, let's go!
---
AWARENESS

#1 – Assess your fire knowledge, risk and current safety posture
For starters, how old is your home? Do you often use candles or a fireplace? How often might you 'ask too much' of a given outlet or extension cord? Has any electrical work been performed in your home by someone other than a licensed electrician? Do you leave devices plugged in overnight?
Do you have an escape plan, and is everyone aware? If you don't, this is a great place to start.

Do you have appropriate, certified detection, annunciation, and suppression devices in place, and do you know how they work and how to use them? For instance, is anyone in the home hard of hearing? (If so, here's a simple guide from the NFPA).
---
PREVENTION

#2 – Have a fire prevention plan
It's worth repeating; even the best prevention does not guarantee you won't experience a fire in your home. However, if and when a fire does occur, having a simple plan will pay dividends.
Start simply with a one or two-page plan that includes safe behaviors, maintenance schedules, inspections, and basic safety rules for your family. The Red Cross has a short video to get the thought process going. Review the plan together and keep it in an accessible location. Make any guests aware of it.
---
DETECTION

#3 – Don't leave fire detection to just your nose
Smoke detectors are essential to life safety! According to the NFPA, working smoke detectors in the home reduce the risk of death by fire by fifty percent.
On average, we have 3 minutes to exit a structure once a smoke detector goes off. This statistic assumes we have the right number of devices deployed for our home's specific layout.
There are several great resources available if you have any questions about smoke detectors: the different types available, when to replace them, and the latest standards. FEMA's U.S. Fire Administration offers location guidance with easy-to-read infographics.
According to the Red Cross, seven people die every day in the U.S. from fire. Seven. With many thousands more preventable injuries. It's not like we're dealing with new technology here. Invented over a century ago, mass production of smoke detectors for the consumer market started in the 1970s. Yet our implementation and maintenance record as homeowners has been abysmal. We need to change that, together.
Want to learn more? Check with your local and state government; there may be standards in place intended to benefit your home. And let's not forget a great resource courtesy of your tax dollars – your local fire department – give them a shout; they are always happy to assist. Nationally, the Red Cross' Home Fire Campaign was started in 2014 and is an excellent opportunity to learn more and possibly volunteer your time in your community for a great cause.
---
ANNUNCIATION (ALERTING)

#4 – Ensure your fire detection devices work
A well-covered house means nothing if one or more detectors are not operating and won't alarm when they should.
If one or more of your smoke detectors is battery-operated: Please keep the batteries fresh by replacing them annually. And if you believe you have detectors older than ten years, now is a great time to replace them. You'll be glad you did. Newer battery-operated devices have 10-year batteries, which better aligns with the commonly recommended device replacement period of 10 years.
If your smoke detectors are hardwired or wirelessly networked: Make sure they work 'end to end.' Newer detectors alarm with a voice, and even let you know what type of alert it is. (If you use natural gas in your home, it makes sense that include your carbon monoxide (CO) detector plan and testing in your planning!). If your hardwired detector does not have a sealed 10-year backup battery, make sure you replace the battery annually. And once again, if you think you have hardwired detectors older than ten years, now is a great time to replace them.
Regularly TEST your smoke detectors: the NFPA offers useful maintenance tips. Some newer smart smoke detectors test themselves – which is a great feature. Don't forget to check any visual alerts, especially if you have detectors that incorporate lighting for the hard of hearing.
---
SUPPRESSION

#5 – Know your fire suppression limits
Different fires require different suppression methods. Know what you have at your disposal to suppress a fire, and what you can and can't do given the type, location, and size of the fire. Is it a kitchen/oil fire? Is it a chemical fire in the garage? Learn more here about portable extinguishers and what you should have in your home, and where.
There are a host of situations where the right extinguisher will help knock down an early-stage fire. But like smoke detectors, extinguishers don't last forever, even if never used. Make sure they are up to date. Regardless, if you're not confident using one in the face of a fire, don't mess around. Exit the area and call 911 immediately. Let your local professional First Responders do what they do best.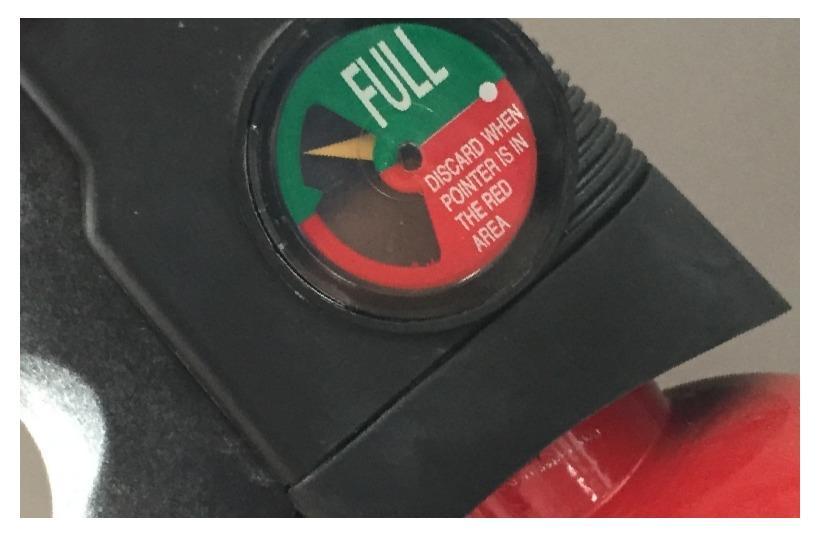 ---
Establish Fire Safety 'Muscle Memory'
If this is your first time taking a closer look at fire prevention, it may take a little longer. But it gets easier each time. Commit to start this month. Plan some time to run through the list with your family. Get the kids, your school, or even the neighborhood involved. You'll be glad you did. An ounce of prevention starts with all of us.
One final thought. We've only skimmed the surface here. We've posted essential resources on our site should you desire to learn more and broaden your awareness. We'd love for you to share how you went about it – we all stand to learn more that way. And for those of you after reading this say, 'we already do that,' that's great – keep it up!
Be safe!